All products from our Manufacturing Partner 'Neutral' have 'Neutral' branding printed in the neck area (they're manufactured like this). Unless you're buying in large quantities (1000+) this cannot be removed. Despite this you can still add your own woven product labels in addition to the 'Neutral' branding.
While some of our customers like their products completely free from any branding that is not theirs, others take pride in the 'Neutral' branding, as this shows that they're working with one of the best and most certified manufacturers in the world. A great example of this can be found here, where our client used the transparency to her advantage, leading to her products being stocked in luxury retailer Selfridges, among others. She combined the Neutral branding with her own woven labels.
If you're not keen on having 'Neutral' branding in the neck of your garments, but can't hit the volume required to remove it, all is not lost; we have a number of alternative Organic & Fair Wear Foundation certified products that can be relabelled.
Please note: all Fairtrade products will have a reference to the manufacturer in the inside hem (this is industry standard), as it is them who are certified by the Fairtrade Foundation; therefore the certification combined with their name ensures the products are authentic, and that the supply chain is to the high standards expected.
Consumers cannot buy direct from these manufacturers, only companies within the textiles industry like us can purchase from these and view pricing; therefore you do not need to worry about your customers going direct.
If you would like the garments relabelling you can read more about this here.
Please see an example of the branding inside a 'Neutral' product below.
Neck Labelling: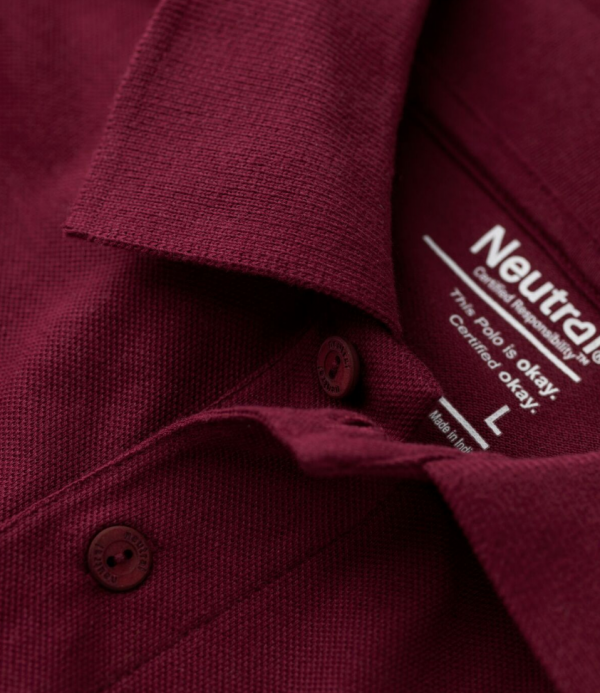 Internal Side Seam Labelling: