Please see below the standard print positions available.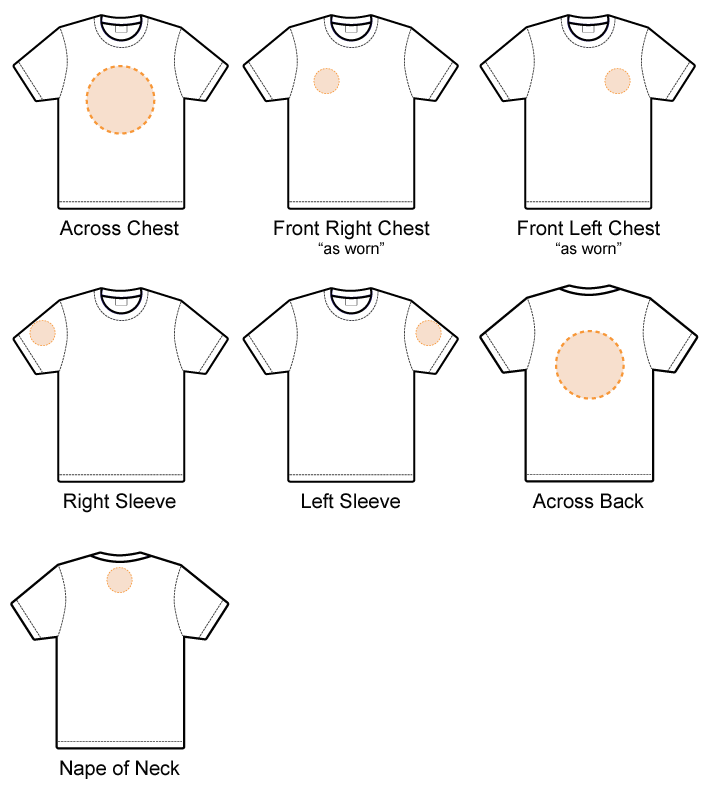 If you require a different position, for example the front of a hat, or the leg of trousers, please choose 'Other' from the position selection on the online shop. You can then provide one of our team with the exact position requirements once your order is made.
Nothing will go into production without the sign off of a visual mockup, so don't worry we'll ensure everything is as you would like it before your garments are made.