Sublimation Printing & Cut & Sew both have their merits, however, if you're unsure on which print method is best for you the below comparison is a great place to start.
Sublimation Printing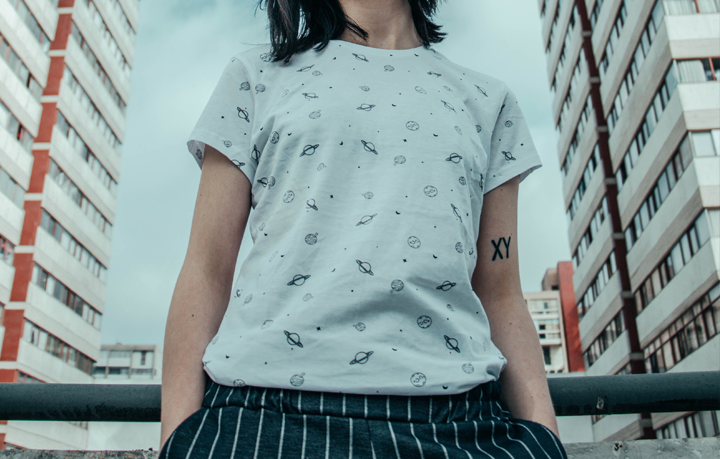 Suitable For:
– Fashion T-Shirts
– Promotional Wear T-Shirts
Benefits:
– Lower price
– Faster lead times (generally 10-12 working days)
– Samples available
Limitations:
– The design on the sleeves must be the same as the body (the body design will flow onto the sleeves), these sleeves cannot be designed independently.
– Technical / Performance fabrics are not available (just a standard 100% polyester t-shirt).
– Cannot print dark colours, or have dark backgrounds.
– Cannot Pantone match.
How It Works:
Pre-made garments are laid flat on a press, we then use heat to transfer your design onto the t-shirt.
Cut & Sew + Sublimation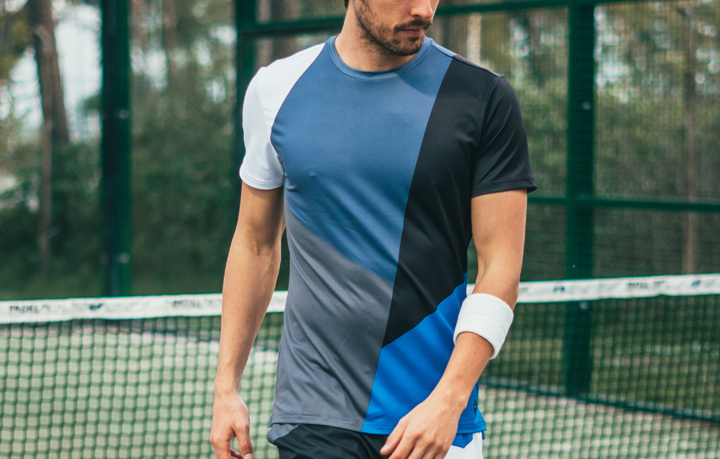 Suitable For:
– Sports Wear
– Promotional Wear
– Fashion Garments (in some instances)
Benefits:
– Full customisation (every part of the garment can be customised – including sleeves)
– Technical / Performance fabrics & cotton feel fabrics available
– Pantone matching available
– Dark images and backgrounds can be printed with amazing results
– Best seam to seam print/colour coverage.
Limitations:
– Higher price.
– Longer lead times (generally 6-8 weeks).
– Designs with large white areas do not work well.
– Samples not available.
How It Works:
Each product is made-to-order, from individual garment panels. The panels are dyed/printed individually, and the garment is stitched together after the printing has taken place. This is perfect for sportswear.
Alternatives:
Need sportswear or technical t-shirts faster than this? We have lot's of pre-made off-the-shelf technical t-shirts and sports wear available. While we can't offer dye sublimation, or all over print coverage on these products, we can provide standard print and embroidery options onto these products.